Subscribe to Splice & get Ableton Live Lite for free
For a limited time, new users can get Ableton Live 11 Lite for free after starting a Splice subscription. Access millions of world-class samples and an easy way to write, record, produce, and perform your own songs.
Find that sound in your head with Splice
Meticulously curated samples, one-shots, loops, MIDI, and presets from every genre and instrument imaginable. Our catalog is deeper than deep—whatever you're looking for is here.
Get Ableton Live Lite for free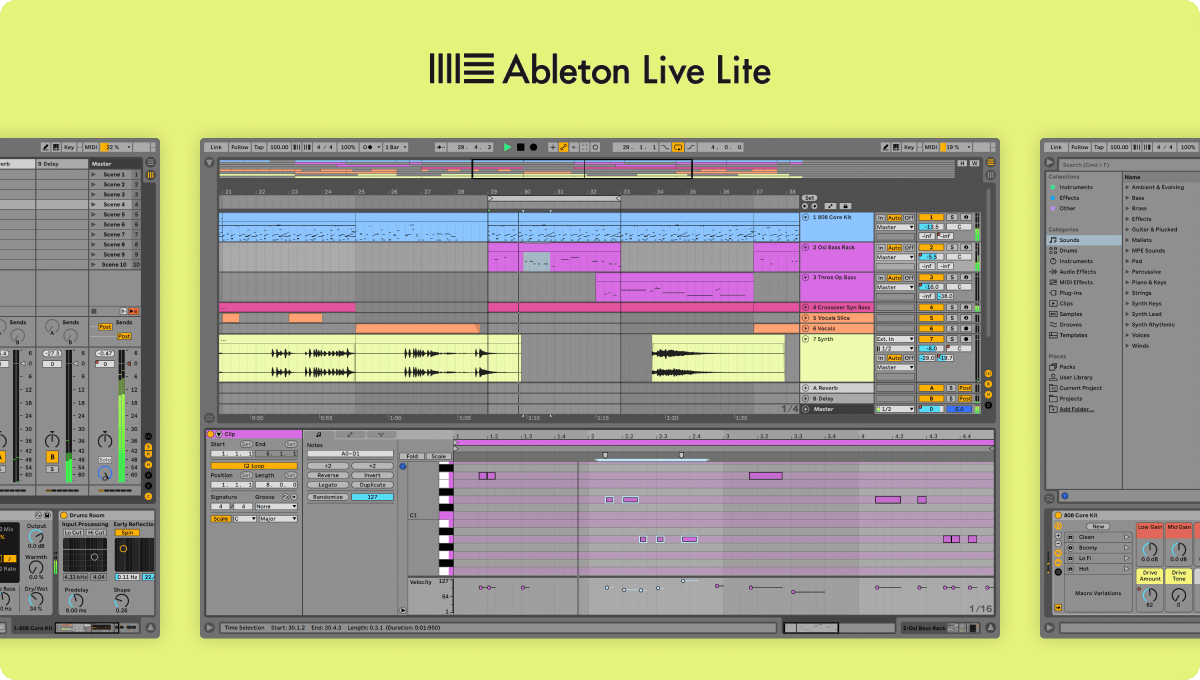 New users who subscribe to Splice can get Ableton Live 11 Lite for free—a lightweight, flexible DAW that makes music creation and performance fast and fluid. It includes essential workflows, instruments and effects for creating new sounds, recording ideas, performing on stage, and much more.
Find samples fast with intelligent search features, audition sounds in your track's key and tempo with a click, then drag and drop them directly from Splice Desktop into Ableton Live Lite.
Crate dig without the dust
Our intelligent search tools help you discover sounds you would normally have to dig to find. Tech breaks the sweat, not you. Once you find sounds you love, export them directly to Ableton Live Lite to finish your track.
"Every time we open up Splice, we find the sounds we need. We can't live without it."
Luny Tunes, Grammy-winning Reggaeton duo
Subcribe to Splice and get Ableton Live 11 Lite